Benefits of Digital marketing businesses of all sizes by providing affordable access to the mass market. In contrast to TV or print ads, it allows for truly personalized marketing.
When you market, you have to find a way to connect with your audience at the right time and place. It would be best for you to meet your customers online, where they already spend a lot of time. Marketing schemes and everyday life are becoming more and more connected to digital tools. So, it's important to know the benefits of digital marketing. What can you do for your business in these kinds of situations? By using technology-based strategies in marketing, business owners can quickly get better results.
What is Digital Marketing?
Digital marketing is just like any other type of marketing. It's a way to connect with and influence people who might buy from you. The main difference is that you do this online with the help of a variety of digital marketing tools.
A product or service can be advertised by using online channels, and digital technologies to reach people. People who do digital marketing, want to get their brands in front of people. Who might buy them by using the internet and other forms of digital communication? If you want to market something through text and multimedia messages as well as email. You can do it through text or social media, as well as on the web.
Difference between digital marketing and traditional marketing
The main difference between digital and traditional marketing is how people see a marketing message. While traditional marketing uses traditional media like magazines and newspapers, digital marketing uses digital media like social media or websites.
So, of course, traditional marketing is not bad, because it's not old school. Still, people need to get away from the digital world more and more. Traditional marketing still plays an important role in people's lives because they need to get away from the digital world.
Immersive TV commercials and tactile Rolling Stone magazines are still important today because they help you remember what you saw. They will be at the top of your mind because you will connect with them emotionally.
In the same way, digital marketing is just as important as traditional marketing, if not even more important. This is how digital marketing works. It takes advantage of everything you do on the internet every day so it can get to know you better.
Types of Digital Marketing:
SEO

Content marketing

Social media marketing

Email marketing

Affiliate marketing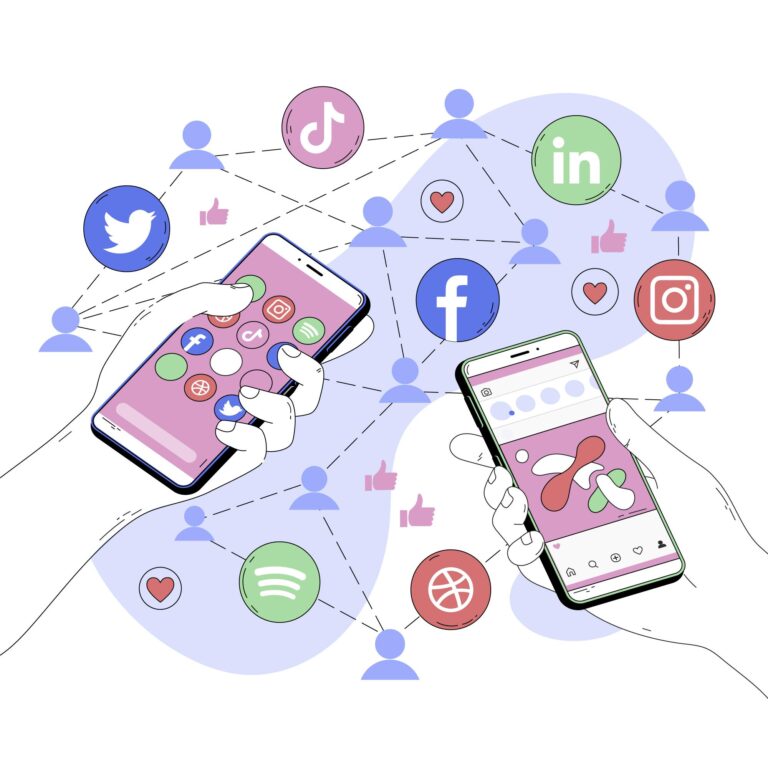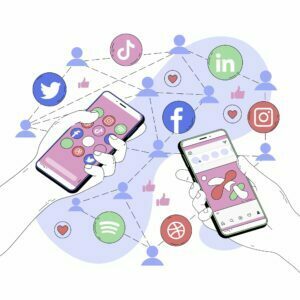 SEO:
SEO stands for "search engine optimization," and it's a way to make sure your site is Taken steps to make your website or piece of content show up more on the search engine.
SEO is a way to get more traffic from search engines like Google, Bing, and others.
In SEO, you write high-quality content, make it more search engine friendly, and get links from other websites.
Your business is more likely to get attention if more people see your pages in search results.
Content marketing:
Content marketing is a strategy for attracting people to read, watch, and listen to your videos, podcasts, and other material by creating and sharing them with others. It's a good way to show that your products to your audience. So when it's time to buy something from you, people will remember your business and think of you first.
There are a lot of people who do content marketing. These people write blogs and newsletters and white papers as well as social media posts, emails, and videos that are relevant and useful to people who already buy from them and who might buy from them in the future. When this content is done right, it shows that the company that sells to them cares about them.
Social media marketing:
People use social media marketing to spread the word about their products and services, build relationships with their target audience, and get more people to come to their business, as well as to make money. People do this kind of thing to get their business on social media.
" People who use social networks and social media to market a company's products and services call this type of marketing "social media marketing." To connect with customers and find new ones, businesses can use social media marketing. At the same time, they can show off their culture or mission.
It is called "social media marketing," and it is a type of digital marketing that uses social media. Social media can help you with your marketing and branding if you use them.
It's not just that. People who use social media to market their businesses need a plan that changes over time that they can track and see how well it is working.
Email marketing:
Email marketing is a great way for your business to get people to buy your products or services. It is very effective. Emails are used to do this. It's both direct marketing and digital marketing, and emails are used to do this. If you put new products or deals into your marketing automation, you can make your customers aware of them so they know about them. Your marketing plan can help you get more leads, build relationships, or keep customers interested between purchases with different types of marketing emails. You can also send them to your customers.

Affiliate marketing:
Affiliate marketing is the process by which an affiliate gets a commission by promoting the products of another individual or company. There is no more work for the affiliate than finding a product they like and then selling it. They get a cut of the profit from each sale. A link from one website to another is used to keep track of how many people buy things.
In 2022 it's impossible to grow your business without the help of digital marketing. It has become necessary. To reach your potential customers digital marketing is important. Let's take a look at the benefits of digital marketing.
1.Build Customer Loyalty by Communicating Frequently
As you may know, attracting and converting new customers is more expensive than keeping existing ones. Customer loyalty is difficult to attain, but it is well worth the effort.
It's great to close a sale with a customer, but it's even better to keep them after the sale. A happy customer is more likely to buy from you again or recommend your brand to others, which increases sales. Repeat customers account for 40% of online shopping revenue in the United States, while only 8% of site visitors are repeat customers. You must stay in touch with your customers in order to keep them, and digital marketing makes this easier now than before. Some methods include:
Personalized email offers:
As you develop a better understanding of your customers, you can send them personalized offers such as seasonal discount codes for related products or early access to new product releases. This not only makes the customer feel appreciated but also inspires repeat purchases.

Engagement on social media:
Inspire customers to follow you on social networks. When they do, you'll have access to them on a daily basis as they scroll through their social media feeds. Keep them interested in your content by providing them with useful, relevant information or content that inspires and delights them. When they need your service or product again, they will be more likely to purchase from your company.

2.Cost-effective
One of the most significant advantages of digital marketing is that it is the most cost-effective method of advertising your company.
When it comes to digital vs. traditional marketing, the latter makes it extremely difficult for small firms to compete with larger companies.
This is due to the fact that they have limited ad space budgets.
Small firms, on the other hand, can get more bang for their buck with low-cost digital marketing strategies.
3,Digital marketing is measurable
One of the most significant benefits of digital marketing is the ability to track how a campaign is doing and measure the effects.
Businesses can adjust elements of their campaign or fine-tune their messaging to obtain the best results by seeing how a campaign is tracking in real-time.
4,Target your ideal customers
When you use digital marketing, you can get very specific about who you want to reach. There are many ways you can target your marketing campaigns to people who have shown an interest in a certain type of item or service, as well as those who are in a certain age group or gender.
What this means is that you'll get more for your money, with more of your marketing efforts going to people who could be good customers.
To have a good marketing campaign, you need to reach the right people at the right time. You need to find people who are interested in your business and want to hear from you. It is the most important thing about online marketing to be able to target specific people.
Traditional marketing methods are hard to use to target people.
If you want to reach people who might be interested in your business, you send your message to everyone. It's hard to get enough leads to pay for your marketing.
With digital marketing, you can get in touch with people who want to learn more about your business. You can target people who are interested in your company, services, or products.
In traditional marketing, you can't get the level of depth that this does.
5.Reach people at the start of the buying journey
Think about how many times you use Google or another search engine to get the information you need.
When your customers start looking for products or services that can help them solve their biggest problems, they aren't any different from other people.
93% of online experiences start with a search engine.
Even before people figure out what they need, they are going to search engines to find out what they need to know.
Also, to find out more about what they're going through.
In fact, it was found in a recent study that 59 percent of people prefer to look at a lot of different places before they get in touch with a business.
All of these channels are digital, and they include the business's social media profiles, emails, and ads on the web.
This is a great chance for small businesses to meet new customers.
Users who are interested in your business see your profile and learn more about it from you. People will see your company and brand when they follow you on social media or read your blog posts or videos.
When people don't buy right away, they'll remember your business. In the early stages of the buyer's journey, it will make a big impression on them.
Your company will be on their minds when it comes time for them to make a decision.
Businesses like yours can use this benefit of online marketing to compete with other businesses and grow, and it can help.
Also, teaching them when they're still in the early stages of the buyer's journey is important.
By writing relevant and interesting content that's also optimized for the search engines, you can get more people to find you online.
Thus, this lets you reach customers when it's most important to do so.
6.Easily change your strategy and tactics to achieve the best results
With traditional marketing methods like TV or newspaper ads, you have to wait until the campaign is over before you can see how it worked. This is one of the important benefits of digital marketing.
So, even though you can use what you learn to change your campaign tactics later on.
At the moment, there isn't a lot you can do to change your strategies so that they work best.
In traditional marketing, you might have to wait weeks or even months to find out which strategies are working.
While digital marketing lets you see the results of your campaigns right away and change your tactics to improve them as you go, traditional marketing doesn't let you do that.
With web analytics, you can see:
The number of people who come to your site, which pages they visit, and how long they spend on each page.

You can also see when the most people are on the site and how many people are making sales on the site.

All of this information can help you improve your campaigns over time by giving you new ideas.
To show you how to let's say that you have written a series of blog posts as part of your content marketing plan.
You want to figure out if you should keep writing blogs in this series or write about other things.
As soon as you log in, you can easily look at the blog analytics to see how many people are reading the blog posts.
And, how many people are doing what they want to do or becoming more interested.
Tracking the success of this content marketing campaign in real-time lets you figure out what is the best way to spend your money and time.
You should also get the most out of your campaign tactics.
7.Connect with mobile customers
Over half of all people go online using a smartphone or tablet to get to the web. Digital marketing can help you reach people on their phones, tablets, and computers.
Does digital marketing really work?
When most people buy things online, businesses all over the world have made a big change by switching from billboard ads to digital ads.
Digital marketing is not just a new way to market, it's the best way to market that has been found so far. And the results are very clear.
With the help of Digital Marketing, businesses have pushed the boundaries of marketing and found huge profits from leads that came from the internet.
A lot more is going on with digital marketing than what the eye can see. It is the wonder of modern technology that has helped businesses all over the world to grow. While the benefits of digital marketing are many, keep in mind that each type of internet marketing works in its own way, too. A company would be smart to think about the bigger picture before making decisions about which types of digital marketing to invest in and which platforms to use. It's usually a good idea to crawl before you walk when it comes to your online marketing strategy. Start small and grow as your company gets used to different areas.
Wrapping Up
These benefits of digital marketing help your business to grow fast, create brand awareness, increase sales, and gather traffic to your website. Businesses love digital marketing because it lets them grow their audience as far as their money will allow. On the other side of the coin, internet marketing gives businesses the chance to focus on marketing to the right people. There are a lot of ways a company can reach the right people, whether they live in the same city as them, across the country, or even around the world.